Tails: Soukromí pro kohokoli kdekoli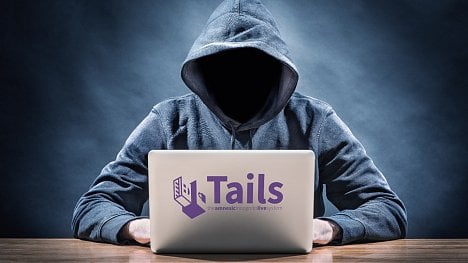 Všechny existující stopy je možné zneužít proti tomu, kdo je někde zanechal. To se týká i stop elektronických na kyrbenetických nosičích jako jsou třeba počítače. Je v našem zájmu aby námi užívané počítače žádné stopy nezanechali. Co neexistuje, to těžko může policie zneužít proti nám. Právě proto je dobré používat Tails.
Dnes Tails mimo jiné používá řada novinářů, kteří potřebují zametat stopy po svém protirežimním či protistátním působení. Ale je to systém pro každého, kdo vyžaduje co největší možnou bezpečnost.
TAILS, neboli The (Amnesic) Incognito Live System je živý systém, jehož cílem je zachovat vaše soukromí a anonymitu. Pomáhá anonymně používat internet, obchází cenzuru téměř kdekoli a na jakémkoli počítači nezanechává stopu.
Jedná se o kompletní operační systém navržený pro použití z USB klíče nebo DVD nezávisle na původním operačním systému počítače. Je to svobodný software založený na systému Debian GNU / Linux.
Tails jsou dodávány s několika vestavěnými aplikacemi předem konfigurovanými s ohledem na zabezpečení: webový prohlížeč, klient pro rychlé zasílání zpráv, e-mailový klient, kancelářský balík, editor obrázků a zvuku atd.
Tails je používán jako "Live CD", což znamená, že jej můžete nabootovat z CD nebo USB flash disku a při vypnutí počítače jsou data z vaší činnosti smazána. Neukládají se do žádné paměti. Tails je prostě zapomene a není možné je zpětně obnovit. 
zdroj: